Japanese Knotweed Removal Services
If you're looking for Japanese knotweed removal services... Henderson & Taylor is the place for you
Reliable Japanese Knotweed Removal
If you're looking for professional and reliable Japanese knotweed removal services, then Henderson & Taylor is the place for you. At Henderson & Taylor, we provide Japanese knotweed removal services at cost-effective prices plus a wide range of other road damage prevention services. We cater knotweed and resurfacing for clients based throughout the areas of Essex, Kent, Hertfordshire and the local surrounding areas. Ranging from road resurfacing and road construction works, you can rely on Henderson & Taylor to provide services that are met to a standard that exceeds professionalism. So why not contact us today to inquire about our Japanese knotweed removal services? We guarantee that you will be left feeling more than satisfied with our safe and reliable solutions for Japanese knotweed removal services.
Why choose Henderson & Taylor?
We may employ several techniques at a single site in order to achieve a cost-effective remediation solution. We are able to remove knotweed and incinerate it in situ, thereby considerably reducing costs by removing expensive landfill charges. This 'zero to landfill' solution is both secure and environmentally friendly. It reduces the treatment time and minimises disruption caused by multiple vehicle movements to and off-site.
It also minimises the carbon footprint associated with treatment and disposal has full waste transfer record transparency and accountability. We believe that saving money for our clients is about creating new ideas and ways of working that drive out costs and improve service performance.
Invasive, non-native plants such as Japanese knotweed have become a difficult and expensive burden for developers, councils and landlords. However, an outbreak of Japanese knotweed need not be a barrier when effectively managed by competent industry professionals, giving you all of the reasons to trust the true professionals at Henderson & Taylor.
We Specialise in:
excavation and incineration
excavation and removal to landfill
on-site bund treatment
on-site cell burial using geotextile membranes
reduced excavation and herbicide treatment
Japanese Knotweed Consultant
We offer a wide range of consultancy services and expert knowledge to property owners, commercial developers and estate agents looking for quick, cost-effective methods for removing Japanese knotweed.
Typically, we have a five-stage approach;
Site Survey
Management Plan production
Agree on Scope of Works & Budget
Complete Works Programme & Monitor
Issue Insurance Backed Guarantee
Accreditations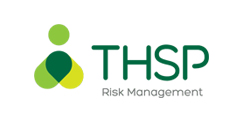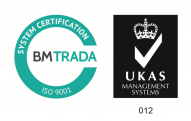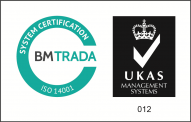 OUR VISION
At Henderson and Taylor, our aim is to improve lives by creating better and safer environments in which to live, work and learn, and to make an impact by building deeper relationships with our clients, innovating within our sector and employing people who are happy, proud of their work, and who strive to delight our customers.
---
Contact Us ⟶