Do you require car park construction?
Henderson & Taylor are recognised as experts in car park construction. Having both designed and built car parks dating back to 1964, we have the required skill set to be able to carry out a wide array of comprehensive services. Ranging from small business, up to large scale major car parks housing over 1000 vehicles. Our continued excellence in service has continued to garner us an extensive client base frequently dealing with: local authorities, blue-chip businesses, SME's as well as residential projects. Meaning, our car park builds span all across the South of England.
So, when choosing the right contractor for your car park construction, Henderson & Taylor's is your first choice. We are guaranteed to provide you with a truly unrivalled service.
What We Offer With Car Park Construction
When you work with Henderson & Taylor, you can expect a full 360-degree service from start to finish. Our comprehensive service includes consultation, design, manufacture, delivery, and construction. The synergy of this all-encompassing service allows us to carry out all projects on a cost-effective, time-efficient basis.
A car park is a designated area or building where vehicles are temporarily permitted to be left. Making them a particularly common feature adjoining businesses, public buildings, shopping centres and more. Any premise that facilitates a large volume of people on a daily basis will have to consider their available parking facilities. Henderson & Taylor excel in car park construction, we will design and construct a car park that will make the best of the available space, suited to the location, potential revenue and security requirements.
Contact Us
If you are looking for car park construction, then contact Henderson & Taylor today. Also, if you have any questions or if you would like more information then get in touch with us. Our friendly team will be happy to assist you.
Types of car parks available include:
Surface-level car-park
Multi-storey car-park
Underground car-park
Typically, car parks are areas with durable or semi-durable surfaces, often being impervious. Our car parks are constructed with efficient water run-off ensuring water pollution doesn't build up.
Measurements for parking spaces can differ according to layouts, e.g. parallel, herringbone, in-line, but standard specifications are as follows:
2.4 m x 4.8 m.
Light vans: 2.4 m x 5.5 m.
Rigid vehicles: 3.5 m x 14.0 m.
Articulated vehicles: 3.5 m x 18.5 m.
Coaches (60 seats): 3.5 m x 14.0 m.
Our design can offer clearly defined boundaries informing members of the public which spaces are private parking. This can be demonstrated with painted lines and signs. Additional boundary features can include:
Hedges, dense vegetation, grass verge, flower beds, ditches.
High or low retaining walls.
Fencing or railings.
Barriers.
Bollards.
Natural features, e.g. river, trees.
Other buildings or structures.
Contact Us Today For Car Park Construction
At Henderson & Taylor, we strive to deliver on bespoke car parks. Additionally, we are proud to carry out excelled customer service. Let us demonstrate to you what our years of expertise can achieve. There is no project too big or too small.
When looking for bespoke car park builds, contact us today!
Accreditations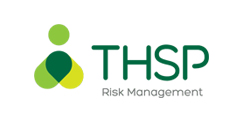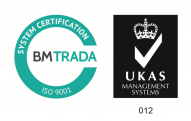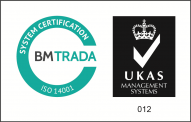 OUR VISION
At Henderson and Taylor, our aim is to improve lives by creating better and safer environments in which to live, work and learn, and to make an impact by building deeper relationships with our clients, innovating within our sector and employing people who are happy, proud of their work, and who strive to delight our customers.
---
Contact Us ⟶