Henderson & Taylor undertake site clearance and small demolition schemes across the South East. We are trusted with the most demanding site clearance works. Working on sites often with significant environmental requirements.
Controlled Building Demolition

Excavation Services
Site Clearance Services
Site & Factory Clearance
Dismantling
Partial Demolition and Fascade Retention Works

Concrete Crushing and Recycling
Refurbishment Soft Stripping
Responsible Waste Management & Recycling
Asbestos Surveys & Removal through our Partner
Our experience covers the site preparation, creation of access routes, and other facilities such as security fencing, ramps, pile mat construction and signage. We can also manage site clearance, excavations, removal of obstacles and hazardous waste. The result is a prepared site ready for the next stage of development, ensuring that the site and any neighbouring buildings or infrastructure can all function safely.
We clear trees and carry out vegetation management highways, bypasses and brown field as well s total site and scrub clearance.
Specialist machinery such as stump grinders, mulchers, flails, shredders and tub grinders are used for speed, safety and efficiency, plus specialist pruning and felling undertaken by professional tree surgeons experienced in site clearance in difficult situations.
Our location just East of London gives excellent and easy access to routes around Greater London, the Home Counties, Essex and Kent. To provide clients with an array of services which are cost effective and efficient.
Recycling materials and minimising waste is an aspect of any demolition project and is integral to our working methods. With the use of crushing and screening plant, recycling of aggregate materials on our sites can easily be achieved to the benefit of our client's budget and the environment.
Wherever possible the waste products from our operations are recycled. Hardcore and concrete can be crushed on or off site as appropriate and graded to various specifications, creating re-useable secondary aggregates for a variety of uses and applications.
No job is too big or too small. No matter what the size of the project our clients receive a professional and personal service that we take pride in delivering regardless of the size of contract.
Our professional estimating team can provide either a quick budget price at short notice, or a detailed tender bid should this be required. Just contact our estimating team for any enquiries you may have quotations@henderson-taylor.co.uk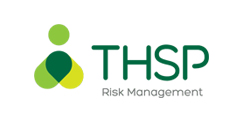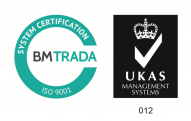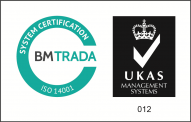 OUR VISION
At Henderson and Taylor, our aim is to improve lives by creating better and safer environments in which to live, work and learn, and to make an impact by building deeper relationships with our clients, innovating within our sector and employing people who are happy, proud of their work, and who strive to delight our customers.
---
Contact Us ⟶