Established S278 Works Contractors
Are you looking for S278 Works?
Henderson & Taylors is an established road works and S278 contractors. We work with local authorities, developers and main contractors to help with the development of road and highway infrastructures. We are Civil Engineering Experts boasting years of experience in our field.
A section 278 agreement (S278) is a section within the Highways Act 1980 that permits developers to enter into a legal agreement with the council. With the aim, granted planning approval, to make permanent altercations or improvements to a public highway.
Henderson & Taylor are recognised as one of the few companies equipped to carry out S278 Works. Having worked within road construction since 1964, our vast experience allows us the high skill set required to be able to carry out a wide array of comprehensive services.
Henderson & Taylors is a seasoned S278 Works and roadworks contractor working mainly with local authorities, main contractors and developers. We can provide numerous services catered to the client's individual needs, ranging from:
• Remodelling highway construction • Roundabout construction/refurbishment
• Cycleway/Footpath • New or changed site access
• Pedestrian schemes • New/altercations of signalled crossings or junctions
• Embankment Stabilisation • Road Closure/Diversions
• Traffic Management
Examples of works covered by an S278 include:
• New/alteration of signalised crossings or junctions close to a development site.
• New or changed access to a development site, e.g, roundabout, signalised junction, turn right lane or priority junction.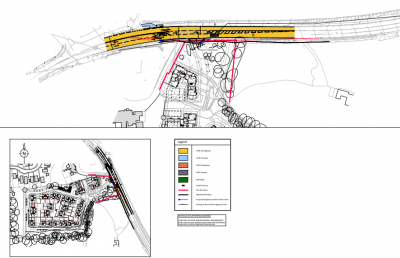 Work affecting the highway can only be carried out only when all pre-commitment requirements have been met and an S278 agreement is signed by both the council and developer (with performance bond agreed).
As reputable S278 Works contractors,Henderson & Taylors will be working concertedly to achieve all requirements of Section 278 in both rural and urban conditions. Taking full responsibility for the design, supervision and construction of the S278 works, guaranteeing that the client is satisfied with the results.
Our level of detail is hard to rival, you can take a look at our previous works on our projects page. There you will find demonstrated our continued distinction in quality.
Get in touch with one of our specialists today and in our consultation, we will discuss the following:
• scheme options
• comprehensive technical design
• Cost and budget planning
• How we obtain approval and permissions from the Highway Authority
• Health & Safety guidelines
• Required Certificates and compliance
Henderson & Taylors are your first choice for S278 construction works, call today for a no obligation FREE QUOTE.
Accreditations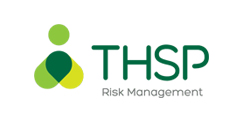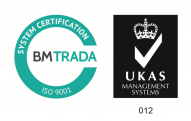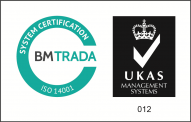 OUR VISION
At Henderson and Taylor, our aim is to improve lives by creating better and safer environments in which to live, work and learn, and to make an impact by building deeper relationships with our clients, innovating within our sector and employing people who are happy, proud of their work, and who strive to delight our customers.
---
Contact Us ⟶