Japanese Knotweed Removal Cost
Here at Henderson & Taylor, we specialise in Japanese knotweed removals. Our services are both thorough and complete, whilst also being extremely cost effective.
Invasive, non-native plants such as Japanese knotweed have become a difficult and expensive burden for developers, councils and landlords.
However, an outbreak of Japanese knotweed need not be a barrier when effectively managed by competent industry professionals.
We are a dedicated, national Japanese knotweed removal contractor and provide all treatment methods. We possess the capabilities, experience and resources to deliver effective treatment and removal solutions that reduce both costs and risk to our clients.
Several remediation options are available including:
excavation and incineration
excavation and removal to landfill
on-site bund treatment
on-site cell burial using geo-textile membranes
reduced excavation and herbicide treatment
herbicide only treatment
Japanese Knotweed Consultant
We offer a wide range of consultancy services and expert knowledge to property owners, commercial developers and estate agents looking for quick, cost-effective methods for removing Japanese knotweed.
Typically, we have a five stage approach;
Site Survey
Management Plan production
Agree Scope of Works & Budget
Complete Works Programme & Monitor
Issue Insurance Backed Guarantee
Our initial consultancy is free of charge, although site surveys may be chargeable. Our surveys identify and locate the Japanese knotweed, quantify the extent of the infested soil and identify any specific constraints that may affect choice of treatment options.
We are happy to prepare either budgetary or detailed proposals detailing treatment options, timeframes and budgets.
Japanese Knotweed Site Survey
As part of buying, selling or re-mortgaging a property you may be required to undertake a Japanese knotweed survey. Our site surveys identify and record the knotweed problem and accurately assess the risk category in accordance with the Royal Institute of Chartered Surveyors (RICS) guidelines. They outline the most cost effective treatment solution and include site drawings, photos and all recommendations are backed by our Professional Indemnity Insurance.
If you think you might have knotweed but want to make sure, please email us 3 or 4 photos of the suspect plant to knotweed(at)henderson-taylor.co.uk
If we can identify knotweed from the photos provided we can then discuss your requirements to control or remove it, and provide a quotation often without the need to visit your property.
Removal and Disposal
We may employ several techniques at a single site in order to achieve a cost effective remediation solution.
We are able to remove knotweed and incinerate it in situ, thereby considerably reducing costs by removing expensive landfill charges. This 'zero to landfill' solution is both secure and environmentally friendly. It reduces the treatment time and minimises disruption caused by multiple vehicle movements to and off site. It also minimises the carbon footprint associated with treatment and disposal has full waste transfer record transparency and accountability.
We believe that saving money for our clients is about creating new ideas and ways of working that drive out costs and improve service performance.
Unique EA Approved Disposal Methodology
Zero to landfill – ash residue <1% by weight
Sustainable & Environmentally friendly
Professional – Insurance Backed Guarantee
RISQS 5* Rail Accredited
ISO 9001,14001,18001 Accredited
Excavation and disposal to landfill.
Volume reduction measures.
Waste stream segregation and separation.
We are always interested in quoting for work and offer a quick turn around on quotes based on existing bills of quantities or drawings. If you have a requirement please feel free to contact us.
CALL US ⟶
EMAIL US ⟶
Accreditations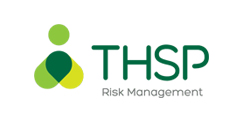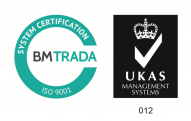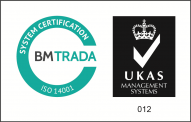 OUR VISION
At Henderson and Taylor, our aim is to improve lives by creating better and safer environments in which to live, work and learn, and to make an impact by building deeper relationships with our clients, innovating within our sector and employing people who are happy, proud of their work, and who strive to delight our customers.
---
Contact Us ⟶